Call Center Optimization for a Medical Tourism Marketplace
Identifying the psychotype of a prospect.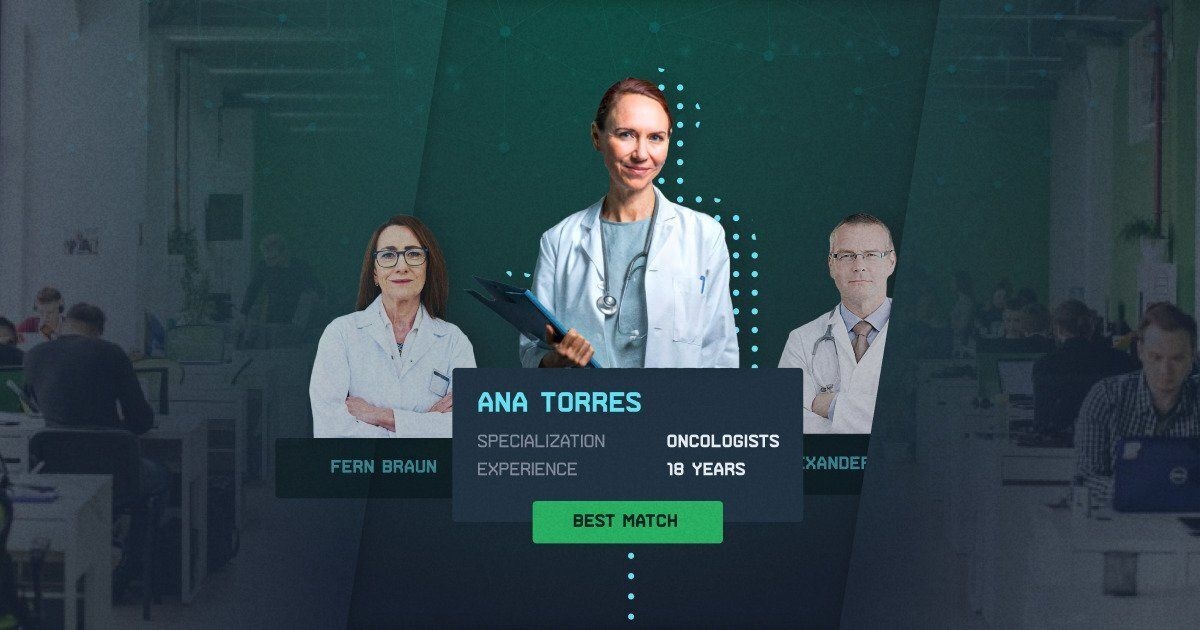 Client Services
Industries
Read independent verified review on
Clutch.co
Summary
Bookimed is a leading medical tourism marketplace that connects prospect patients with the most fitting medical providers worldwide. The call center department operates as a backbone of the business providing voice consultations to interested patients while adding a human touch to the interaction with the online platform.
The doctors or "coordinators" working at the call center, process on average 30-40 applications per day. Prospects come with various preferences and expectations. Not every caller is interested in a treatment - sometimes they need only the information. Other patients require a special approach offered by experienced coordinators only.
The company tasked our team with automating part of the routine work of coordinating doctors by identifying the psychotype of a prospect and matching them with the right coordinator at the call center.
Timeline
2 weeks
Data Gathering Parser Development
1 week
Solution Architecture Design
1 week
Feature Extraction Pipeline Development
1 week
Auto-Clustering Algorithm Development
1 week
Matching System Development
Tech Challenge
We had to build a scalable recommendation engine based on deep learning model that would increase the conversion of prospects to customers by matching them with the right coordinator at the call center.
The pairs are formed based on prospects' medical needs, clinic location and treatment preferences, their behavior on the website and the skillset of the coordinator to convert such prospect into a client.
Those recommendation are revenue driven, maximizing profits of the service, while providing high quality services to a patient.
Solution
Recommendations are processed in real-time and allow coordinators to tailor their approach to prospect patients while providing them with the highest standards of service.
Built from scratch, the solutions is an individual customizable recommendation engine, which takes into account hundreds of parameters coming from client's analytics engine.
Model was trained on Tensorflow and exposed with TF Serving.
Impact
The recommendation engine built by our team is like "Uber for medical tourism" solution.
Today it is the essential part of the daily work of the coordinators at the Bookimed call center. The solution has won coordinators' trust and performs in line with coordinators' experience and expectations.
Bookimed has raised funding from a leading VC firm and currently ranks among top three marketplaces in medical tourism niche globally.
Have an idea? Let's discuss!
Book a meeting
Yuliya Sychikova
COO @ DataRoot Labs
Do you have questions related to your AI-Powered project?

Talk to Yuliya. She will make sure that all is covered. Don't waste time on googling - get all answers from relevant expert in under one hour.
Important copyright notice
© DataRoot Labs and datarootlabs.com, 2023. Unauthorized use and/or duplication of this material without express and written permission from this site's author and/or owner is strictly prohibited. Excerpts and links may be used, provided that full and clear credit is given to DataRoot Labs and datarootlabs.com with appropriate and specific direction to the original content.