How to Hire a Data Scientist (Salary Overview Inside)
Fresh tips from our recruiting team on hiring the right data scientists for your company.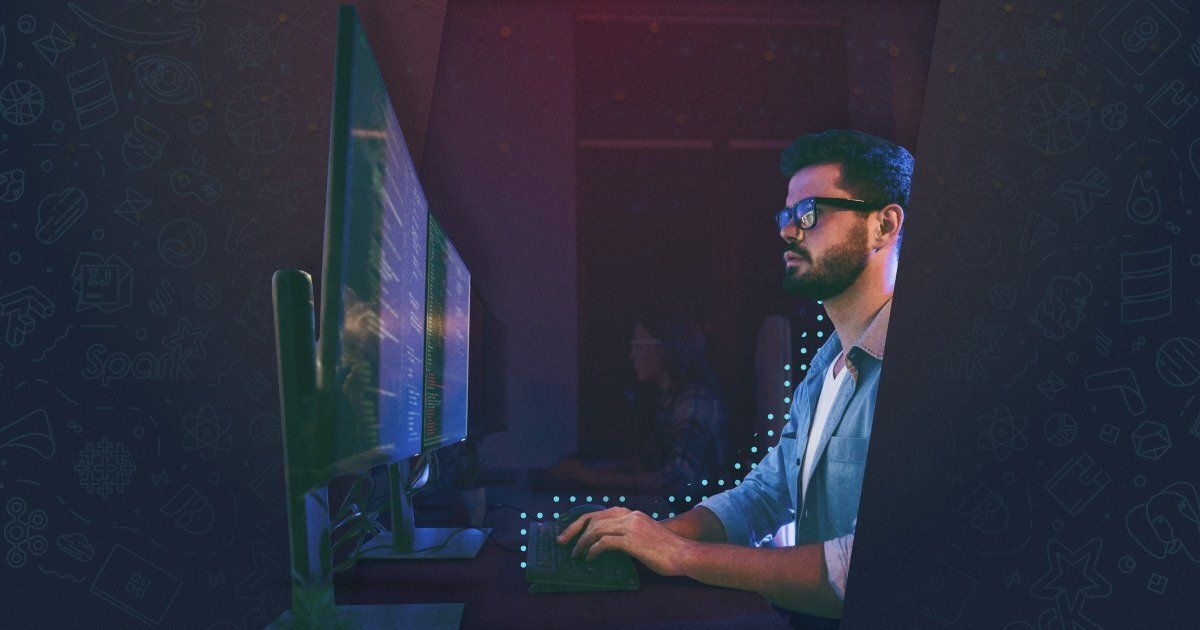 On the one hand, hiring a Data Scientist (DS) isn't that much different. Hey, a DS candidate is still a potential employee and all HR processes your company has in place should apply to this hire. On the other hand, Data Science is a unique, scarce recourse and a highly technological hire that not every company needs, can afford, or knows how to successfully onboard.
In this article, we provide specific advice on how, where, and when hire a DS specialist. Our advice relies on years of personal experience and AI domain expertise mixed with thorough desktop research mixed with. Here it goes:
Make sure that your company really needs a Data Scientist
First and foremost, it is worth investing some time in defining the problems and tasks that a Data Scientists would solve, their frequency, and urgency. This easy team exercise should help outline the scope of work and provide grounds for the specific job description. It may also save tens of thousands of dollars in unnecessary costs in case you arrive at the conclusion that you don't really need a full-time in-house DS person.
Ensure that you have the necessary infrastructure and leadership in place
For effective results, a Data Scientist needs a certain ecosystem in place that includes a team of engineers, product managers and business leaders, and technical infrastructure to support his/her work.
Companies who fail in their AI efforts, and many of them do, end up blaming Data Scientists for poor skills whereas, in reality, it might be them who failed to provide the right support, environment, budget and team.
Create a portrait of a perfect Data Scientist for your company
If you are new to the field, start with the research. Make sure you know the difference between ML Engineer, Computer Vision Engineer, Deep Learning Engineer, NLP specialist, and choose candidates with relevant experiences in your space. It is possible that hiring a professional with broad data science experience - team structure could be the anchor hire that could later help you compose the right team. Once you define the technical criteria, consider other factors such as personally to make sure they fit by culture in addition to the skillset.
Write a Job Description according to the portrait, the tasks, and challenges in your company
Since Data Science is a relatively new field with a primarily young workforce, make the description fun and flexible.
You need to be flexible about job descriptions, experience, and offering remote work and telecommuting to expand the talent pool. Also, keep in mind that 45 percent of data scientists have five years (if not less) of experience, and that the field is mostly attracting young professionals.
The job description must include:
Clear list of future responsibilities.
Project description.
Team structure.
List of must-have and nice-to-have skills for the role.
Benefits your company provides, info on the remote work opportunities.
Search across multiple platforms to speed up the search
Our favorite instruments for Data Scientist outreach in Ukraine include Linkedin, djinni, Kaggle + Data Science courses (DRU). Keep in mind that the demand for this profession greatly exceeds the supply. So, act quickly, stay patient, and keep pushing.
The average time to fill data science positions (in the US) reached 62 days in April, with the hiring time for a senior data scientist taking 70.5 days on average.
For our recruiting team at DataRoot Labs, it takes on average 22.4 days for a DS role. We attribute our hiring speed to our specialization in AI, stellar market reputation as well as our own school community of Data Scientists (DataRoot University). Note those things for long-term recruiting and HR strategies.
Shortlist Data Science candidates the right way
While hiring is considered highly subjective, it doesn't have to be. Sort through candidates while keeping in mind your objective criteria such as experience, seniority, and cultural fit. A few extra tips on how to discern quality candidates are below:
Education matters. They should ideally have a relevant university education (e.g. Applied Math, System Analysis, Computer Science).
Data Scientist never stops learning. Ask them about Data Scientists they follow and the last paper they read.
Look for candidates with passion. For a Data Science specialist, participation in Mathematical Olympiads / Kaggle competitions is one of the signs.
Databases and programming. Skills in SQL and R, Python and/or MathLab are a must.
Business acumen. Experience with meeting business objectives is a must. A DS needs to quickly understanding the background behind the problem and the impact of a certain algorithm on it. In addition, having business experience help communicate with a client and other stakeholders ensuring the project is a success.
Not sure how to evaluate candidates' skills accurately? Find an external consultant like DataRoot Labs with experience in doing just that.
Speed up the recruitment process
The best candidates are likely to be headhunted halfway through the process in your company. Building a smooth, quick, and less exhausting flow with prompt feedback is an effective way to half your process as well as ensure an enjoyable candidate experience.
Be ready to pay more
In 2020 companies compete for best candidates. Be ready that your candidate will be choosing among 5 different offers. While pay is not the decisive factor especially among mature professionals, it still matters. Make sure you know your numbers not to accidentally lowball your best candidates.
According to djinni, average Data Scientist from Kyiv with 1-2 years of experience and Upper-Intermediate level of English is earning USD 500-2000 net per month. Companies are ready to pay USD 3000-6000 per month to candidates with 5+ years of experience.
Anyway, it's still much less expensive to hire a DS specialist in Ukraine than in the US or Germany.
In the US the average data scientist salary there is USD ~113k per year. In Germany, it's EUR ~61.5k per year.
If you need help with hiring a worthy DS candidates to join your project, feel free to reach to us at info@datarootlabs.com.
Have an idea? Let's discuss!
Book a meeting
Yuliya Sychikova
COO @ DataRoot Labs
Do you have questions related to your AI-Powered project?

Talk to Yuliya. She will make sure that all is covered. Don't waste time on googling - get all answers from relevant expert in under one hour.
Important copyright notice
© DataRoot Labs and datarootlabs.com, 2023. Unauthorized use and/or duplication of this material without express and written permission from this site's author and/or owner is strictly prohibited. Excerpts and links may be used, provided that full and clear credit is given to DataRoot Labs and datarootlabs.com with appropriate and specific direction to the original content.