ICLR-2020 Conference Overview
Ultimate roadmap from theoretical paper to practical implementation.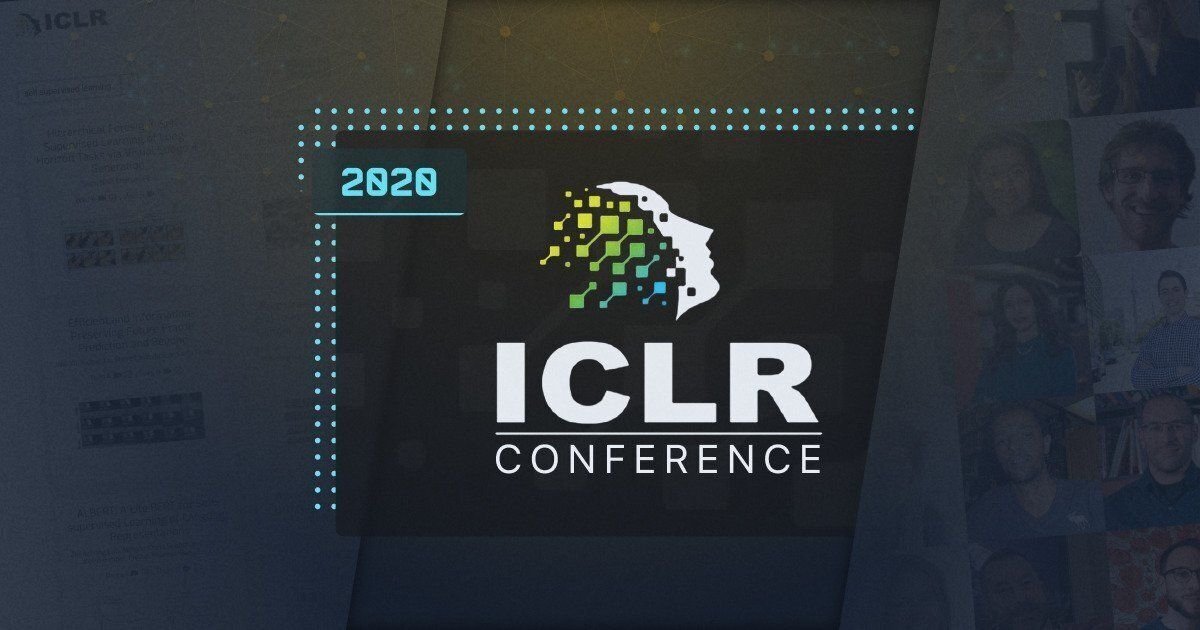 ICLR (International Conference on Learning Representations) is one of the most worthwhile conferences in the research community on Machine Learning and Deep Learning. ICLR 2020 was done in a virtual format due to COVID-19, instead of taking place in Addis Ababa, Ethiopia.
Despite the new virtual format, the conference was well organized, fun and as valuable as in previous years. Held between April 26 and May 1st, ICLR-2020 featured over 650 accepted papers where each involved a 5 min video presentation and a live Q&A session by the authors on their paper. A complete list of papers, videos, and implementations can be found here. Separate cudos go to the website creators, who designed a seamless and interactive browsing experience:
The fact that I personally enjoyed most was that over 250 papers featured the code (easy-to-search list is here), which allowed the attendees to test how they work, validate, modify and most importanlty integrate them with own ideas and projects. Furthermore, once can learn how papers are implemented having this ultimate roadmap from theoretical paper to practical implementation.
Not surprisingly, the most covered topics revolved around Supervised and Unsupervised Deep Learning, Reinforcement Learning, Representation Learning, Attention Mechanisms, Graph-Based Learning, and Generative Adversarial Networks.
Lot's of papers achieved top leaderboard positions in different tasks. Thus, 26 papers reached top #1 (SOTA), and most of them were Attention and Graph-based papers. 16 more papers reached top #20.
One of the key aspects of ICLR 2020 is Open Review. ICLR follows the Open Review process which empowers full transparency around the ranking. The papers are available for reading online openly. This is one of the key differentiators of ICRL from other conferences where these reviews are often closed.
Being one of the top research conferences in AI and Deep Learning, ICLR has attracted a lot of thought leaders from this domain. Even despite the lockdown, ICLR attracted such speakers as Andrew Ng, Yann LeCun, Yoshua Bengio, Richard Sutton, and Shakir Mohamed.
ICLR 2021, 9th international conference on Learning Representations, is scheduled to take place in Viena, Austria, given lifted lockdown restrictions. The submission starts as soon as Aug 30 2020. For more details, please visit the ICLR 2021 website. In person or online, hope to see you there!
Have an idea? Let's discuss!
Book a meeting
Yuliya Sychikova
COO @ DataRoot Labs
Do you have questions related to your AI-Powered project?

Talk to Yuliya. She will make sure that all is covered. Don't waste time on googling - get all answers from relevant expert in under one hour.
Important copyright notice
© DataRoot Labs and datarootlabs.com, 2023. Unauthorized use and/or duplication of this material without express and written permission from this site's author and/or owner is strictly prohibited. Excerpts and links may be used, provided that full and clear credit is given to DataRoot Labs and datarootlabs.com with appropriate and specific direction to the original content.