DataRoot Labs x Clutch: One of the Top Big Data Consulting Companies Globally
DRL is among top 56 "Most Highly Recommended" Companies in the World in AI.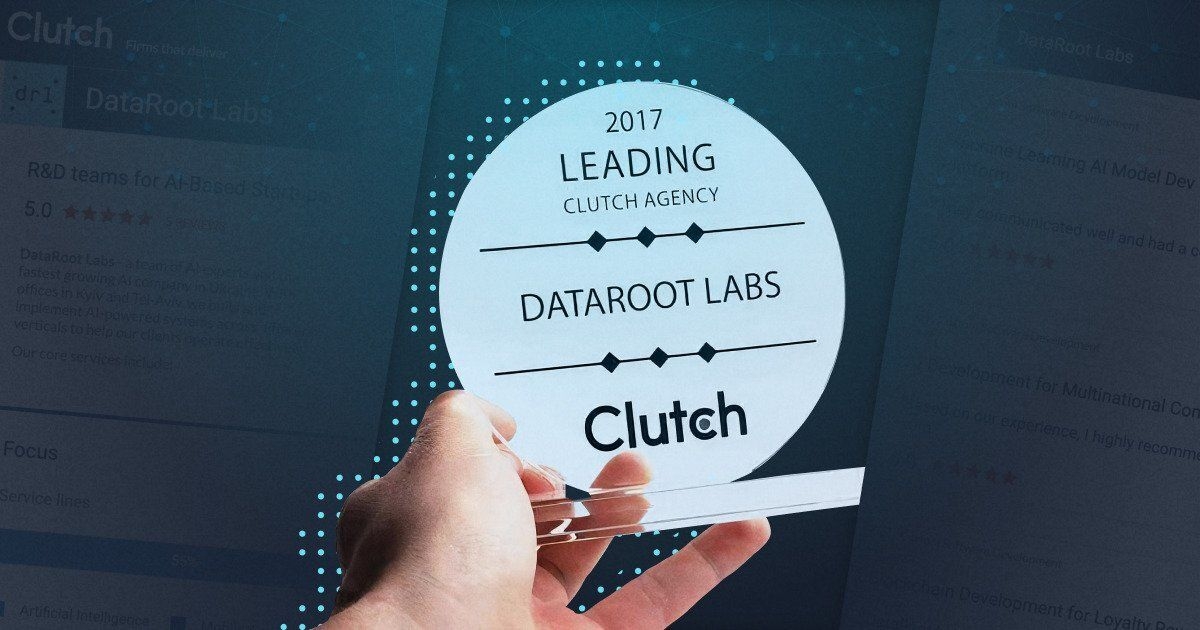 Clutch released their newest report on most highly recommended companies in various IT categories. While any company can get listed on Clutch for free, only the most highly recommended companies in each category are recognized as leaders.
DataRoot Labs was recognized as one of the leading Big Data Consulting companies in the world and was named among top 56 "Most Highly Recommended" Companies in the World in IT Service category.
We are beyond excited to be recognized among top Big Data companies by Clutch. While many equate Data Science & Engineering to more traditional IT service development, at DataRoot Labs we understand the difference and have streamlined the process of delivering high quality Data Science solutions to our numerous clients on time and on budget.
CEO @ DataRoot Labs
DRL is a full-service Data Science & Artificial Intelligence R&D company. We deliver to our partners and clients the unique value leveraging Deep Learning, Computer Vision, NLP, Advanced Scoring Models, DWH platforms development & everything related to data lifecycle. Since 2016, we've been working with SMB and enterprise-level clients in London, Luxembourg, Tel-Aviv, Kiev, Minsk, and LA, being involved in 50+ projects facing different complexity, roles (from a dedicated team to entire product ownership).
Have an idea? Let's discuss!
Book a meeting
Yuliya Sychikova
COO @ DataRoot Labs
Do you have questions related to your AI-Powered project?

Talk to Yuliya. She will make sure that all is covered. Don't waste time on googling - get all answers from relevant expert in under one hour.
Important copyright notice
© DataRoot Labs and datarootlabs.com, 2023. Unauthorized use and/or duplication of this material without express and written permission from this site's author and/or owner is strictly prohibited. Excerpts and links may be used, provided that full and clear credit is given to DataRoot Labs and datarootlabs.com with appropriate and specific direction to the original content.