DataRoot Labs (DRL), a Data Science and Data Engineering consulting company was included among the best Big Data and Blockchain solution providers in Software Development in Ukraine, Poland, Belarus and Romania in 2019 report. Published by AVentures Capital, Aventis Capital and Capital Times, the report provides a comprehensive overview and analysis of Software Development market and companies in the four countries.
---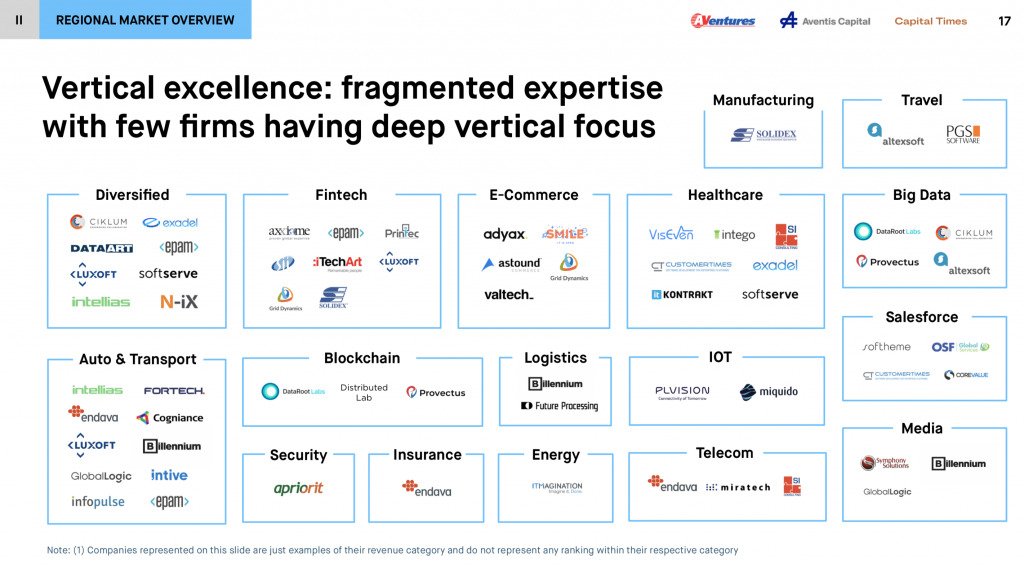 ---
While any company with over 50 employees presence in the region can be included in the report, only those with deep vertical or technological focus are featured in Vertical Excellence section. More specifically, such companies must have a significant concentration of revenue and/or 2+ multi-year contracts exceeding $1M in value from enterprise-level clients in a given vertical.
The report also states that the Ukrainian export software development sphere is one of the fastest growing segments of the country's economy with revenues exceeding $3.6 billion. The growth is attributed to the robust educational foundation providing the industry with top-notch engineers. Those factors combined put Ukraine and the region on the global map of top IT services providers.
"Having an exclusive focus on AI-powered solutions, we at DRL are excited to be part of the report. Not only it demonstrates our team's capabilities in Data Science, Data Engineering, and Blockchain, but also Ukraine's potential in delivering high-quality solutions in still rare and niche deep tech verticals" Max Frolov, CEO & Co-Founder @ DRL
---
For the full report and list of leaders by vertical, visit report's website.
---
Updated Aug 11, 2019 — 00:00 UTC